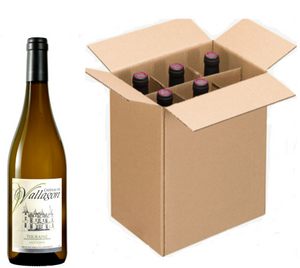 Case Touraine Sauvignon (6 bottles) - Château de Vallagon
🍇 100% Sauvignon blanc: grape variety used only in this region of the Loire Valley.
👀 Lemon yellow dress.
👃I olfactory intensity which is characteristic of Sauvignon blanc. Acacia fragrance .
💋Fresh and balanced, it offers a beautiful vivacity in the mouth.
🗝️ To be served fresh! service between 10-12°C.
The short vinification and cold maceration technique very often used in Touraine, combined with the power of local grape varieties, gives Touraine wines a very open, fruity and aromatic profile.