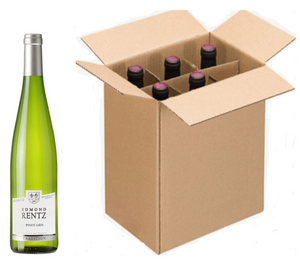 Alsace - Pinot Gris - Case of 6 bottles
🍇 100% Pinot Gris .
👀 Gold supported .
👃 Candied fruits, honey and smoke flavor
💋 Supple with aromas of undergrowth, smoked.
Power and considerable presence in the mouth. It goes perfectly with white meats.
🗝️ Service between 12 and 14°C.
The origin of the family estate dates back to 1785, several generations of owners
successive winegrowers thus gradually developing the surface area of ​​the vineyard.
For more than 20 years, Catherine and Patrick have been striving to develop cultural practices that respect living organisms and are now committed to the High Environmental Value (HVE) approach which, like organic, is a certification that preserves the environment. In the process of conversion to organic farming.